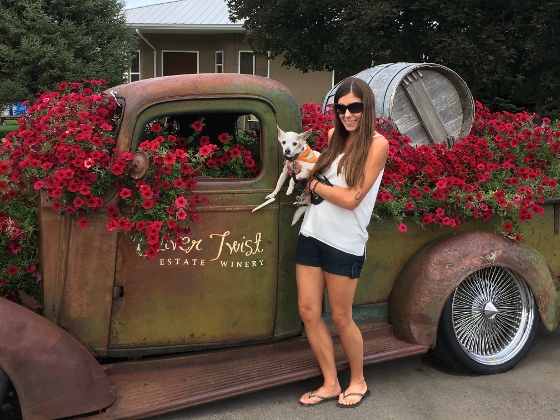 Wine country in the BC Okanagan Valley holds a special place in my heart. Not only is it the Disneyland for wine lovers, it is also the place where Tara and I met and began our amazing story. As the chapters unfold, every year we return to page 1, and take 5 or 6 days reconnecting with each other and the wines we love. I'll continue to discuss the latter in this blog, as the rest is...off-limits ;)
This year, we hauled our Jayco trailer across wide open prairie, and through mountain ranges to our final destination at the the Desert Lake campground and resort (just outside of Oliver, BC). While on our holiday, we managed to hit a few golf balls, hike the Bluff trail, and visit a dozen wineries (averaging three per day...kind of like a marathon, but for winos). Old favourites like Silver Sage are now being replaced by new favorites like Covert (organic wine), Oliver Twist, and Fairview Cellars. We picked up one bottle at each stop, and now have a dozen great wines to enjoy each month until next year's trip. That's the theory, anyway...in practice we hope they last until Christmas!
The food was unreal too. Locally grown, raised, and foraged - if you've never been, you need to plan a trip to the Okanagan to see what all the fuss is about. We love the Patio at Nk'Mip Cellars, Masala Bistro at Kismet Winery, and of course, Terrafina at Hester Creek (risotta to die for!). The food is upstaged only by the stunning views and wines....maybe.
Can't wait for the next chapter in 2018.....and another 12 wineries!